"We should learn to see through the eyes of a child,
to hear with the ears of a child,
to feel with the heart of a child."
---
Alfred Adler
Being parents you try hard to teach children everything they need for growing up. Many times we forget what we may learn from these little masters of living.
Kids are full of curiosity, fantasy and courage. Skills which often come off badly in adult life. It's good that parents may learn from their little ones to see the world through different eyes.
5 THINGS WE MAY LEARN FROM CHILDREN


Enjoy the moment

Grown-ups often pore over the future whereas children live here and now. They enjoy the moment and don't worry about yesterday or tomorrow.

Try new things

If it's about trying new things, children are in the front row while adults wait and see. However, you should never hesitate as there is always something to learn and explore.

Being open

Doing nothing or just daydreaming and relaxing is fulfilling and healing for both grown-ups and little ones.

Being open

"Finding new friends" is one of the biggest talents little ones have. For this, skin colour, country of origin and language are completely irrelevant.

Give free rein to fantasy

Children create complete fantasy worlds in their minds. Join the game! This even boosts your own creativity.
The magic of unicorns
Children always have been fascinated by unicorns. These rare creatures are a gateway from daily life into a magical world. The magic animals help to free oneself from constraints and to develop oneself.

Unicorns don't only look majestically but are considered as power animal. These white horses embody freedom, courage and independence. Besides, they are said to have a healing effect.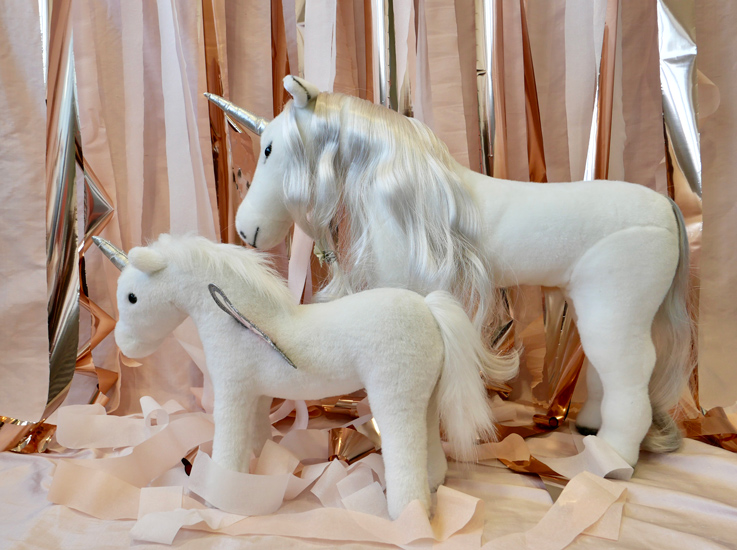 Become unicorns and together create with your little dreamers a mask!
Simply download the instructions and playtime can begin.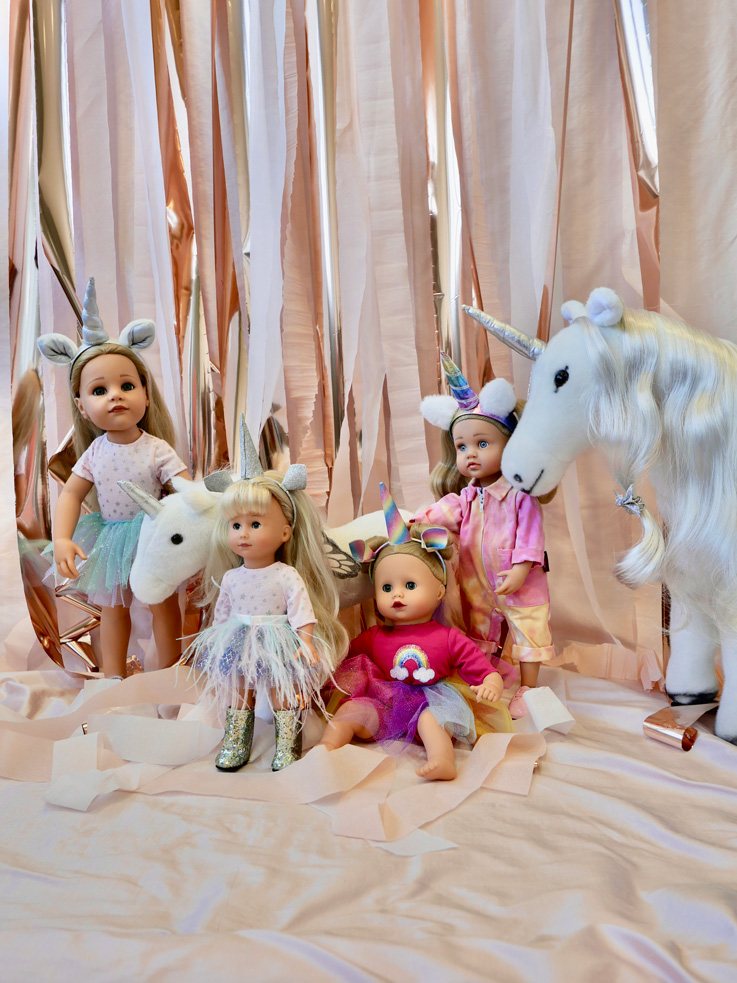 Götz dolls with glitter & unicorns
At Götz there are great doll accessories in a wide range of bright colours. All doll sizes can be dressed in the unicorn theme and the plush unicorns are a great gift to create play worlds.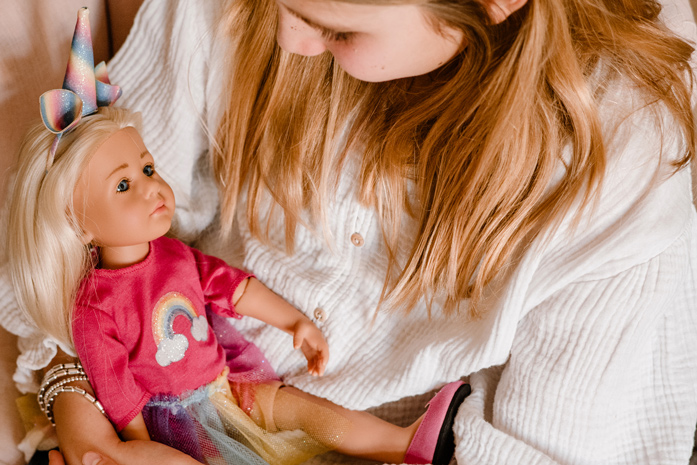 Photo by Patricia Prudente on Unsplash