Useful gifts for children
---
Giving a gift is not the easiest thing in the world - that's something parents learn quickly and sometimes painfully. Not everything that mum and dad or grandma and grandpa think is great also finds a place in the little ones' hearts. Give sensibly is the motto and do not give too much.

The latter overwhelms us faster than we can breathe. Also, the gifts should inspire creativity, cognitive thinking or even motor skills. Wish lists are a good help here for all gift-givers.
Ask the child and think together with the little ones what would really be a great gift and what would be appropriate right now.

Order our magazine with our I wish for stickers or create a wishlist in our shop online.
Have a look with your child and you will find many wishes for birthday, Christmas or other occasions. This is how you create a world of play at home, which really allows creative play, is sensible and fun!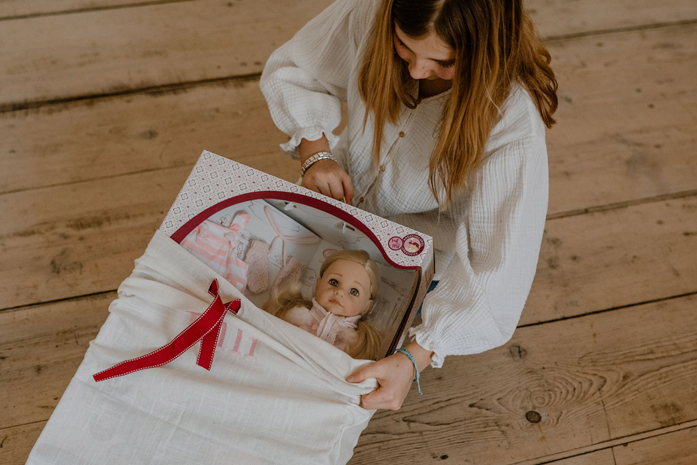 Gift tip for godmothers & Co.:
In our doll cardboard packaging you can find a little booklet with a QR-Code.
Simply scan it and you will get to the suitable accessories of your little ones' doll.
Giving may be just as simple as that!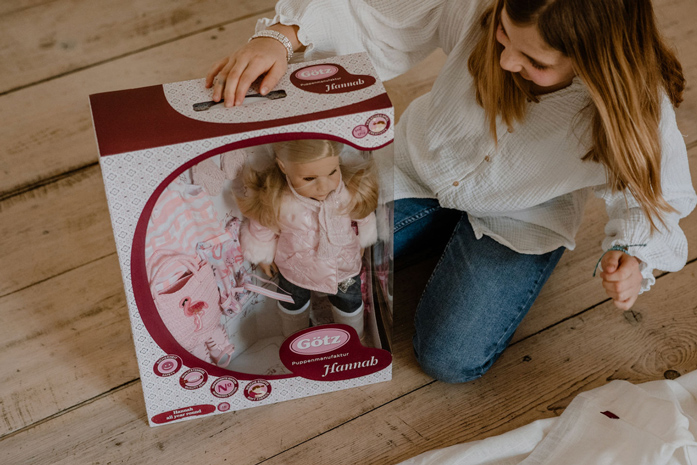 Götz embroidery - a very personalized gift
Our sustainable gift bag made from cotton and linen