Klimawiese
Götz bees support Klimawiese
Project from the heart "Klimawiese"

Animals and plants need a protected habitat. We humans significantly interfere with it and destroy it.
This is the reason for establishing the project "Klimawiese". Bees, bugs and all other buzzers need a protected habitat. Meadow orchards are planted and preserved in a sustainable way.
Our nature must remain colourful! True to the motto: We can't stop this trend but we want to set something against it. This is why we love to support Klimawiese. You and your child may help, too.

Bees and bugs are important helpers for the nature and with buying a Götz bug or bee set we support the project "Klimawiese" by planting a bee meadow.
This is how you may help to protect the variety of species and create a colourful and diverse environment.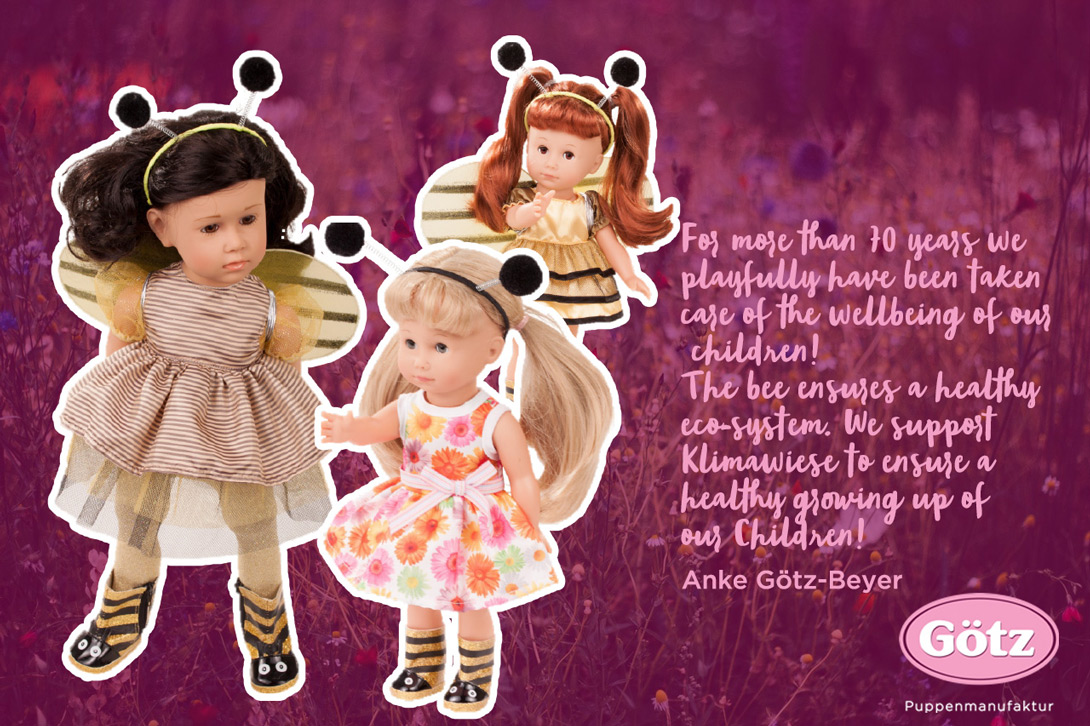 Support our project of the heart
Photos by Anna Earl on Unsplash