Banana bread or cake? What's behind all this?
---
This tasty and high-energy... What is it actually? Bread or cake? In different countries it is made in different varieties. In the proper sense it's not a bread but rather a cake.
As the banana bread is baked in a loaf pan most of the times the term "bread" is more indicative of the cake mould. Due to the sweetness of the bananas and the tender and soft dough as regards taste it reminds of a cake.
That's what you need:
Preparation time: 60 min.
125g soft butter
150g sugar
1 package of vanilla sugar
1 egg
350g flour
2 tsp. baking soda
150 ml milk
2-3 ripe bananas
50g grated chocolate
loaf pan (30cm)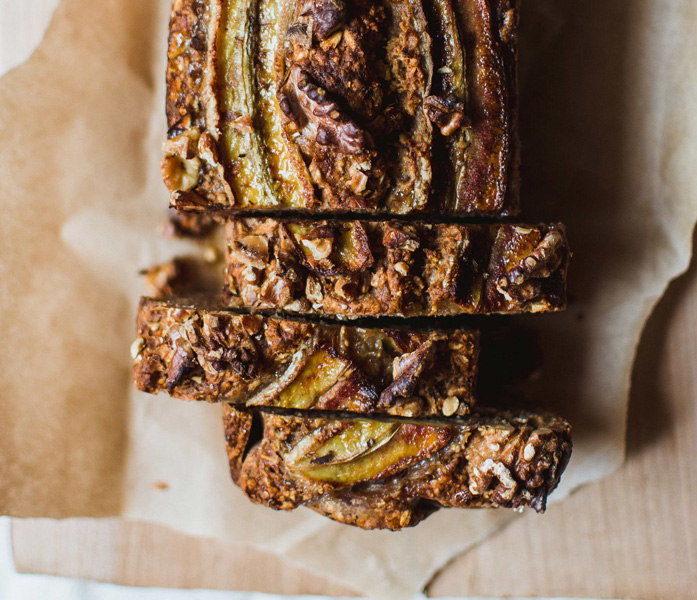 What to do:
1. Preheat the oven to 180 d C (with the fan on)
2. Put butter, sugar and vanilla sugar in a bowl and stir them with the help of a hand mixer until creamy. Add egg, flour, baking soda and milk and slowly mix to a dough.
3. Now it's time for a very easy task: Mash the ripe bananas with the help of a fork and mix them into the dough. Add the grated chocolate and mix smoothly.
4. Grease the loaf pan and coat with flour. Fill in the dough and place the loaf pan in the oven.
5. Be patient and let bake for around 50 minutes. After this time, test it with a wooden skewer. If no dough sticks to the skewer take the cake out of the oven and let cool.
Photos by Leigh Skomal and Klara Avsenik on Unsplash