Well prepared for the new chapter in life
With the school start a new chapter in life starts on the way to growing up. This stage of life is not only exciting for our little ones and you as parents share the thrill for sure.
Götz explains how children and parents are well prepared for the school start and how you may be prepared outside school with easy tricks.
5 must-haves for the school cone
---
pens & handicraft items – check in advance if there are any recommendations or wishes from teachers.

small toys – useful things are great and important but small toys are also welcome as presents in the school cone!

titbits – "Nourishment for the nerves" is also a nice gift for the school start!
The Götz doll – a loyal companion on this exciting day.

Accessories for child & Götz doll – Accessories for styling, hairdressing and make-up for the doll mum & her little friend.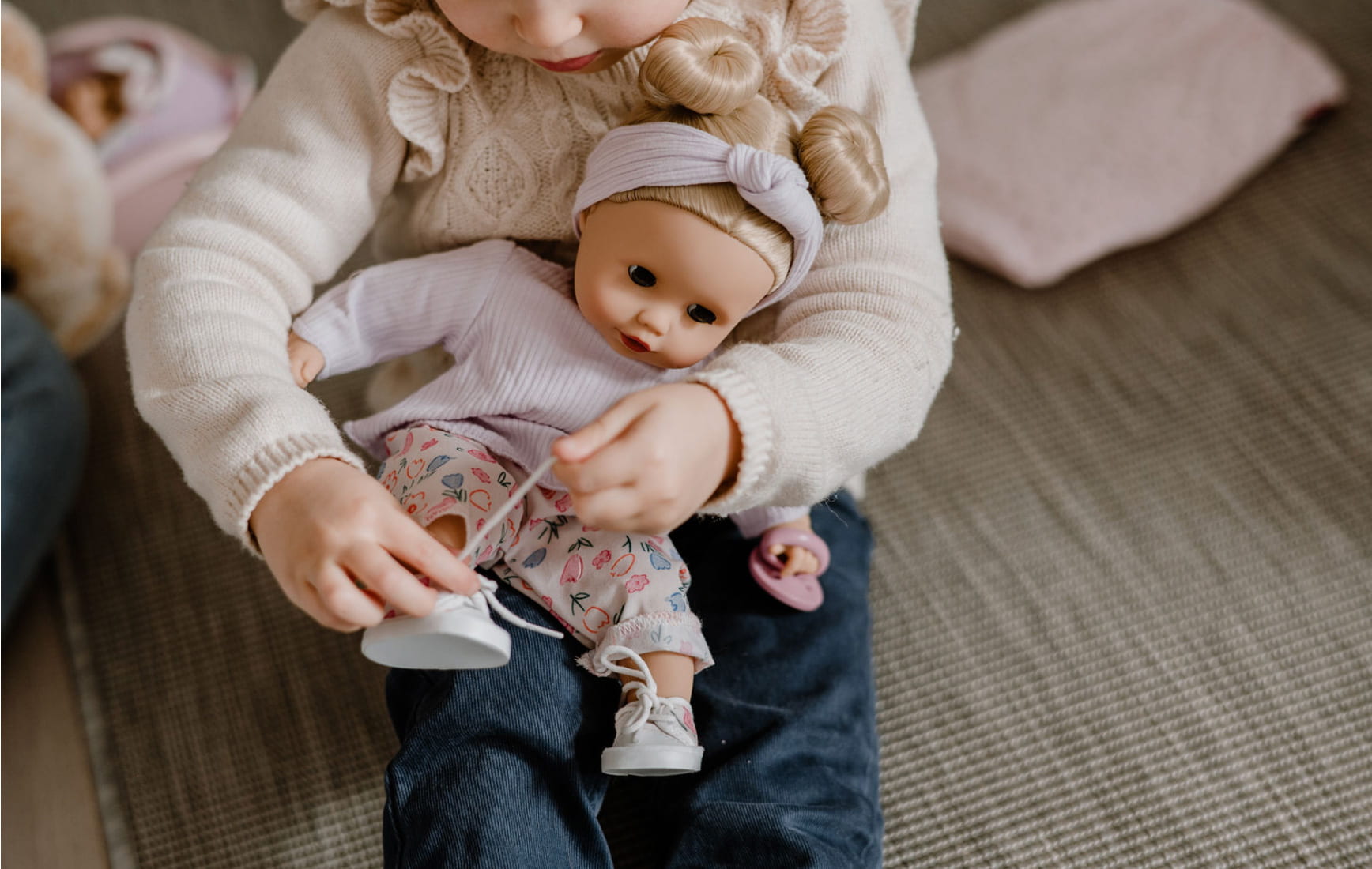 Promoting concentration through play
Before school start you don't have to read, write and calculate with your children to learn how to exercise concentration. This is also possible when playing games which have the emphasis on having fun. When you draw, do handicrafts or learn numbers and shapes together this promotes concentration and is also fun.
You can find exciting quizzes, memory games and excercises in our creative corner and in ri ra riddle. You may also get inspired by topics like colouring, handicraft or cutting out. Committing yourself to the first day of school together and in a playful way shall be a pleasure for both children and parents and not to put pressure on. You can show your child "I encourage you".
4 tips for a better concentration
Puzzling – helps to learn shapes and colours. Start with a simple puzzle and adapt it according to the age group of your children.

Play tag - through this, parents and child are on the move and may get rid of energy. It also trains reactivity.

Finger paint – here fine motor skills and sensory perception are in demand. The learning outcome will be released playfully.

Catch and throw – a simple game that may be integrated everywhere and which ensures that children will be more confident with their motor skills and learn to monitor an item.
wonderful little things for lighting up children's eyes
Header Photos by olia danilevich on Pexels