Join us at our Christmas bakery
---
Christmas time and baking biscuits - they belong together. Baking together is fun and shortens the waiting time until Christmas for your whole family. It's an excellent family activity and can become a tradition for your family.
Children love kneading dough, cutting out biscuits and watching them bake.
To make baking a success, we have a delicious recipe for Christmas cinnamon stars for you.
What you need:
Preparation time: 35 min.
- 500g ground almonds
- 300g icing sugar
- 2 tsp cinnamon
- 2 egg whites
- 1 tbsp honey
Glaze:
- 150g icing sugar
- 1 egg white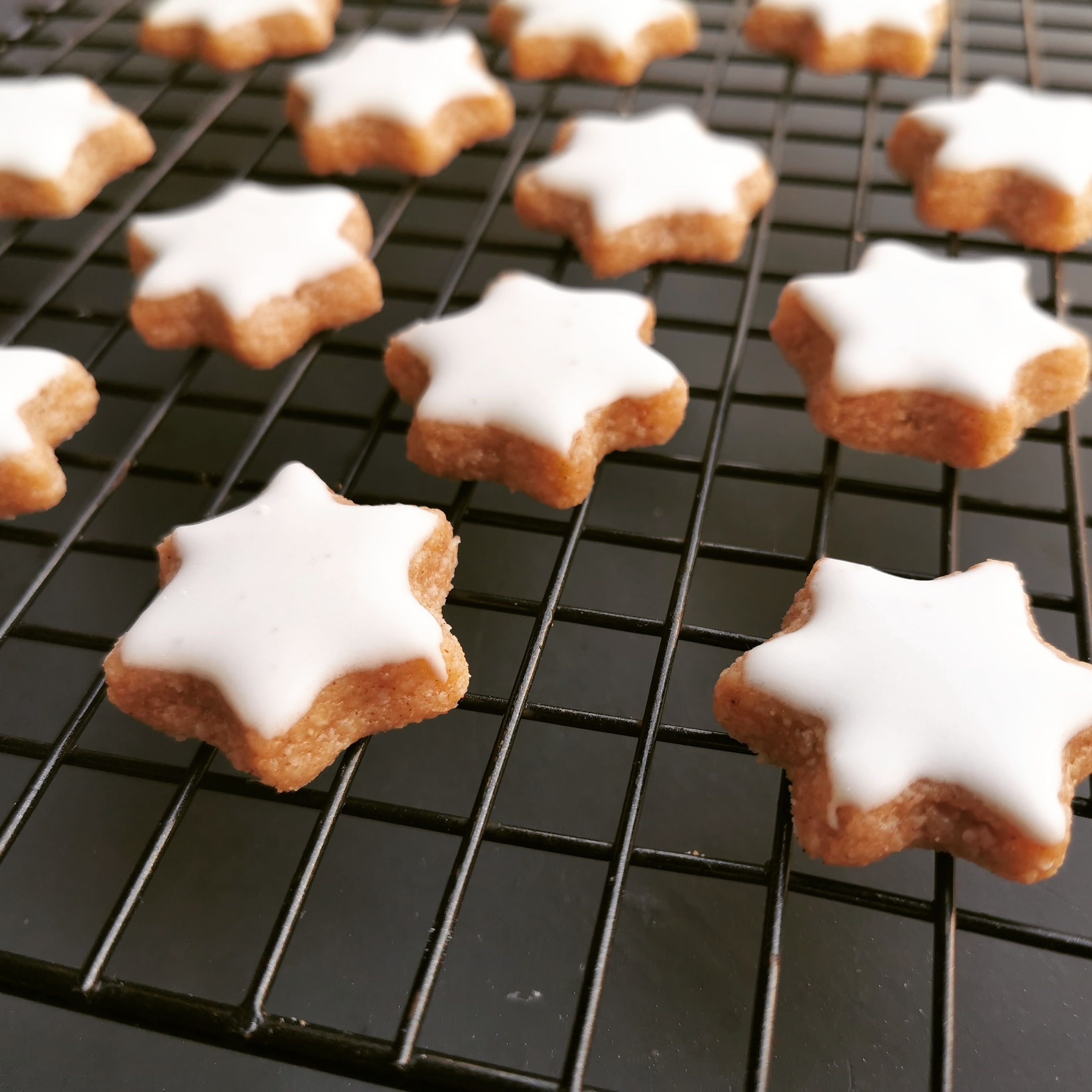 Here we go:
Put the icing sugar, almonds, cinnamon, egg whites and honey in a bowl and knead into a dough.
Divide the dough into 2-3 pieces and roll out to a 6-8mm thickness. If the dough is very sticky, you can also roll it out between two cling films.
Cut out stars with a cookie cutter and place them on a baking tray lined with baking paper.
For the icing, mix the icing sugar and egg whites until frothy. If the icing is too runny, add a bit of icing sugar.
Spread the icing over the cinnamon stars and bake in a preheated oven at 150°C on the middle shelf for 12 minutes.
For the cosy Christmas season
Fotos von "tubas kitchen" auf Instagram