2
2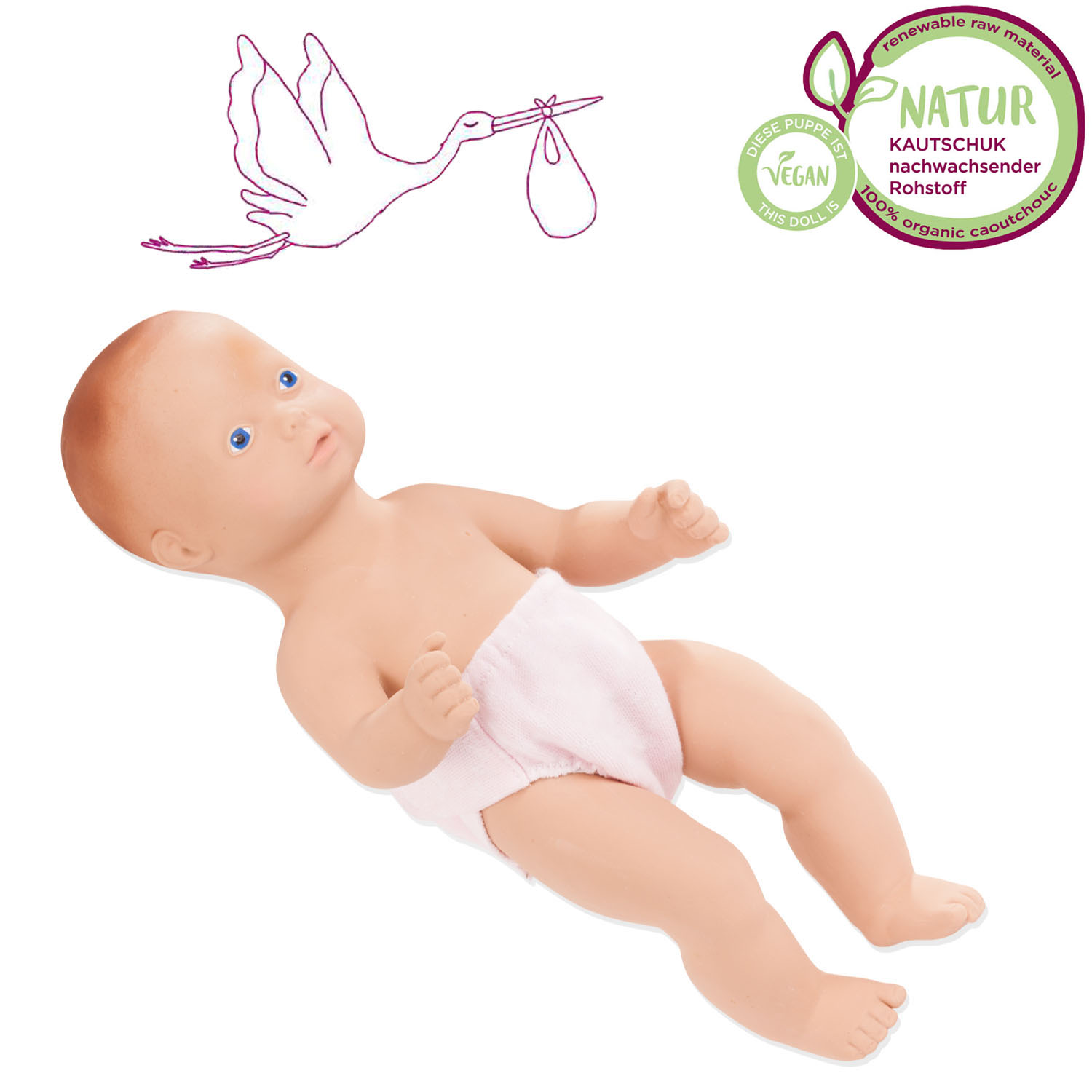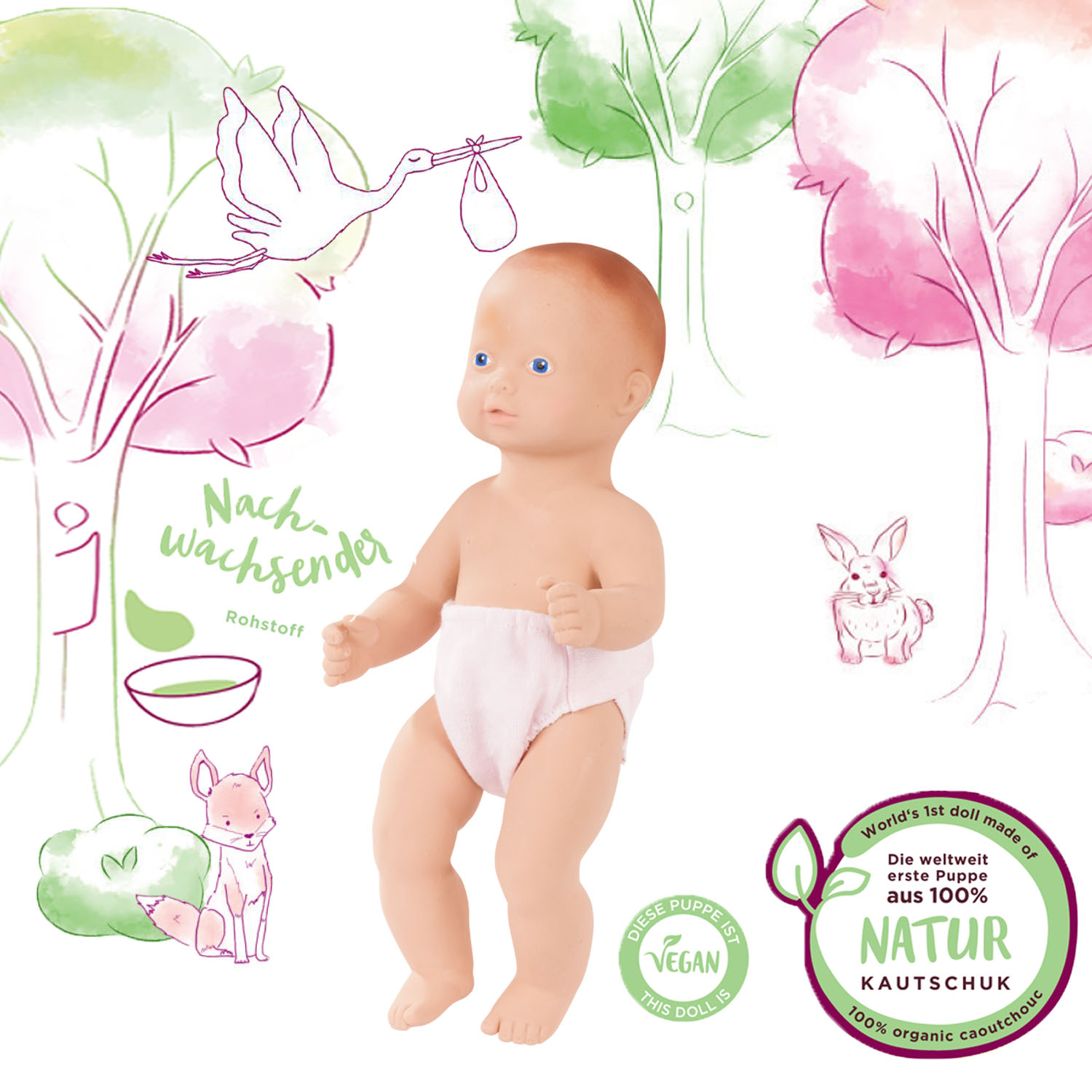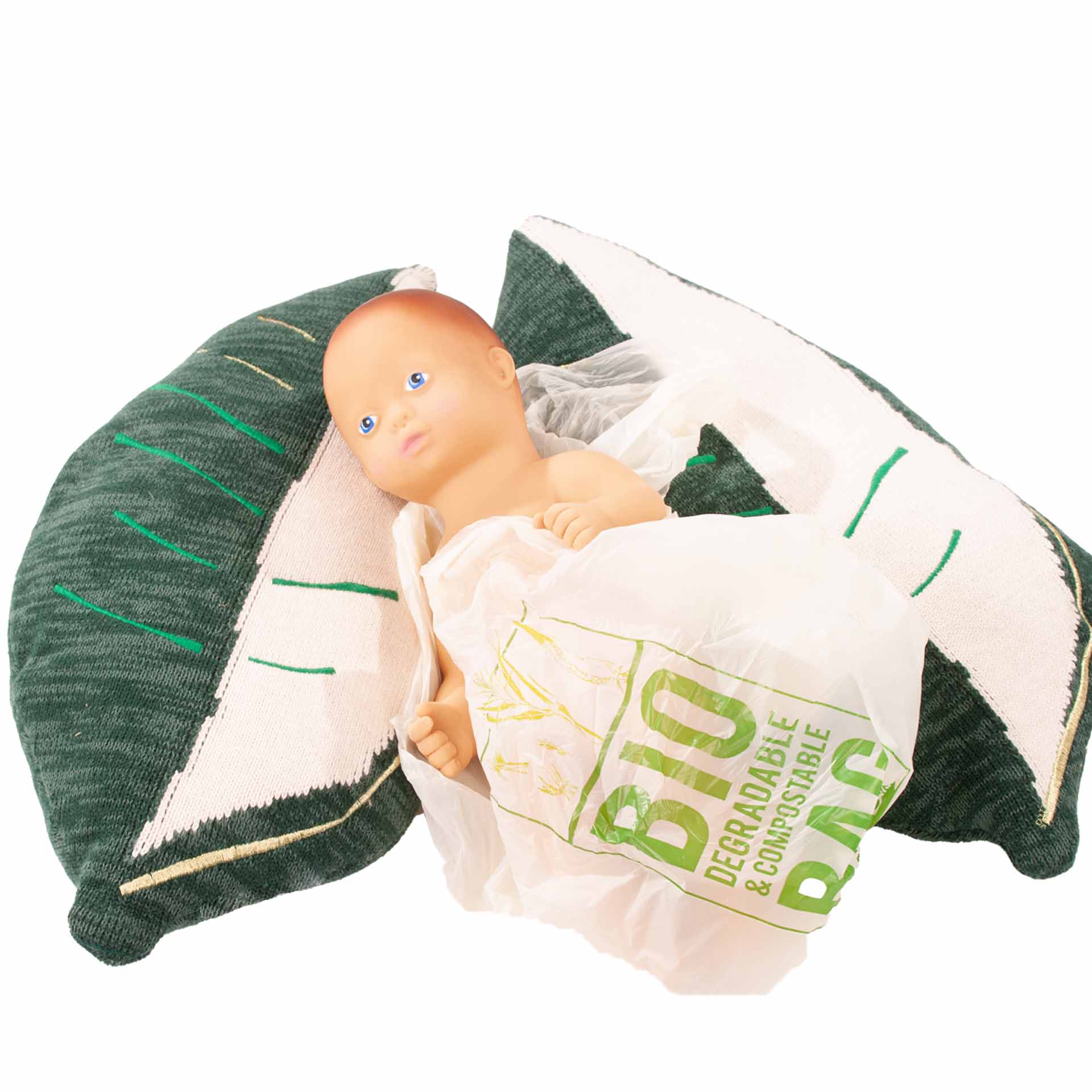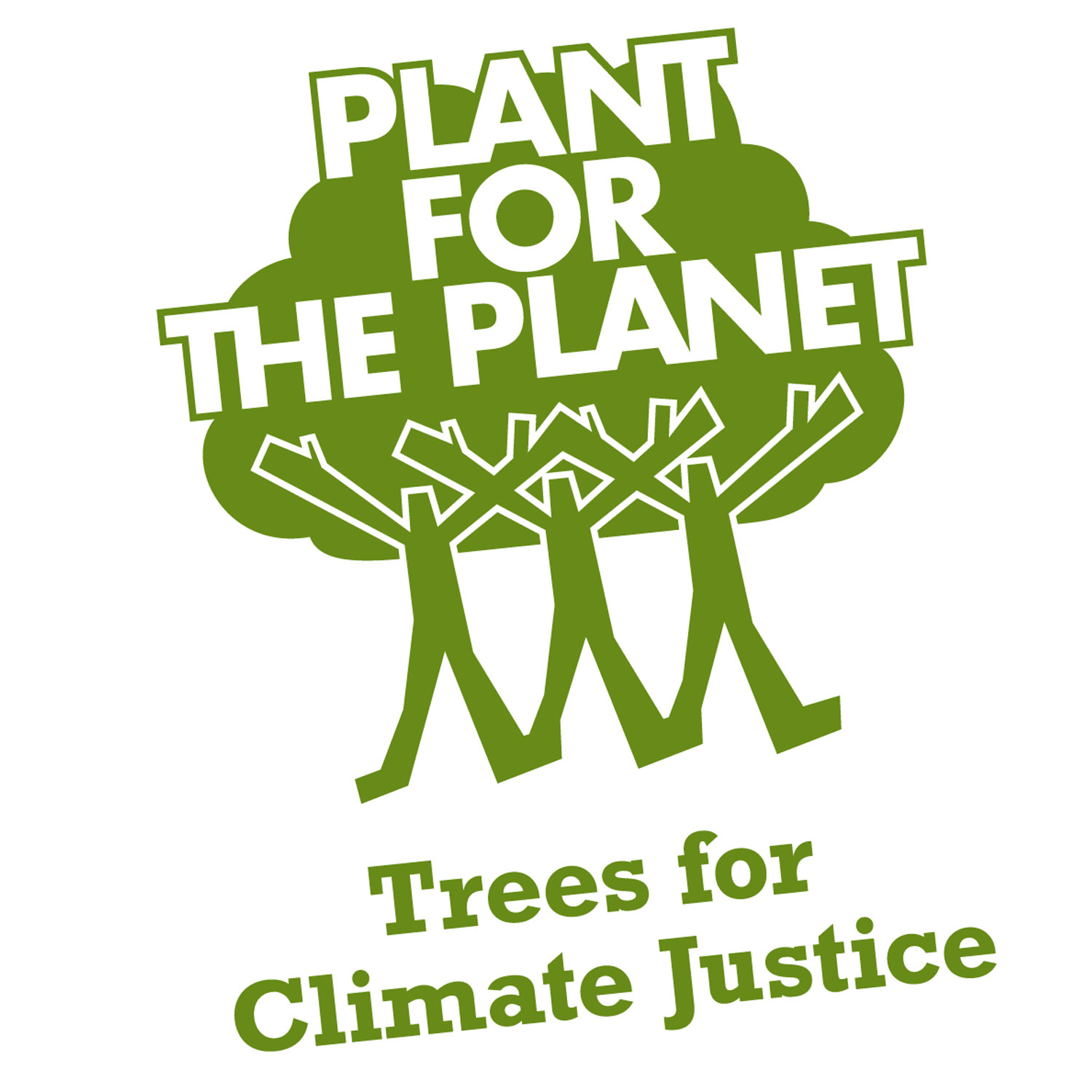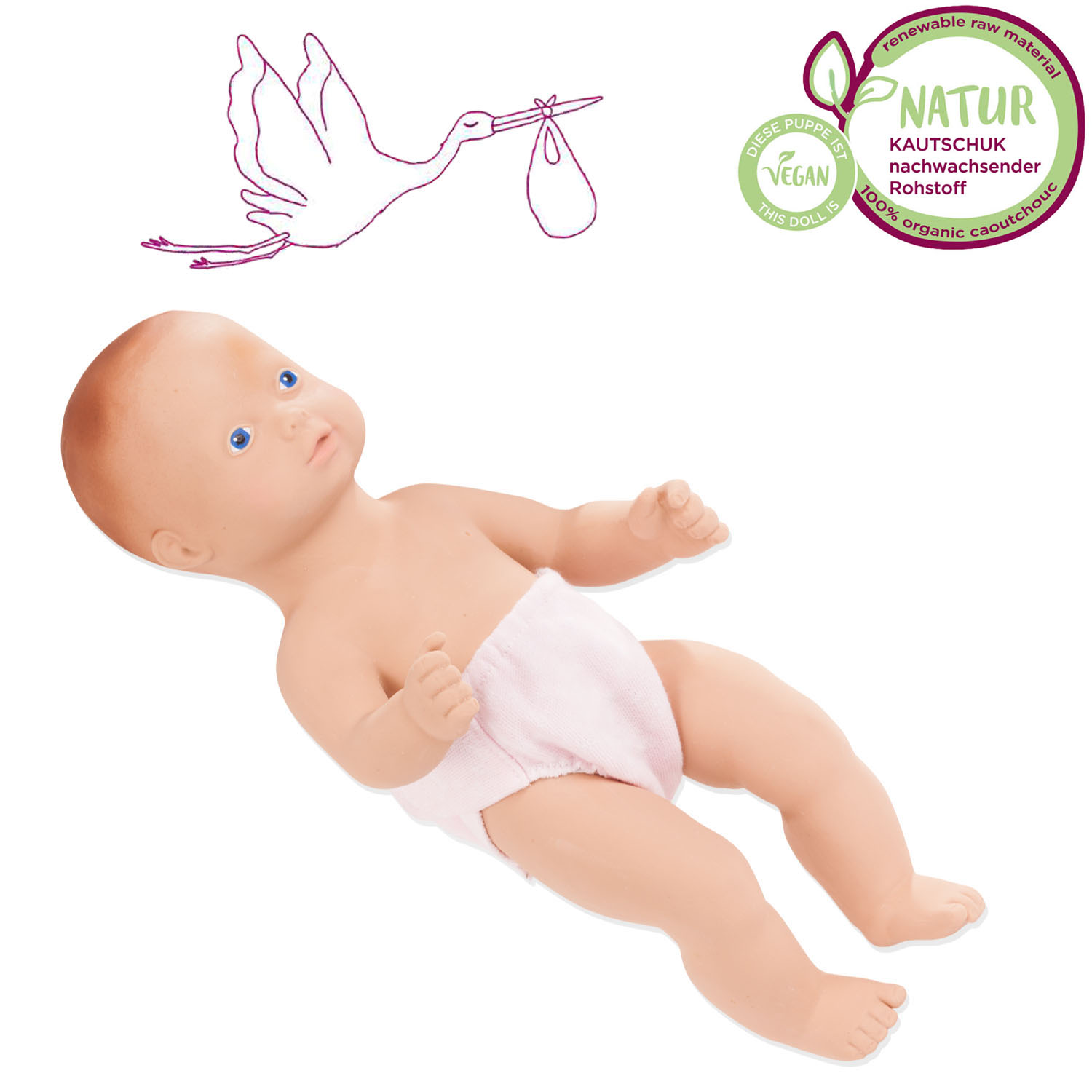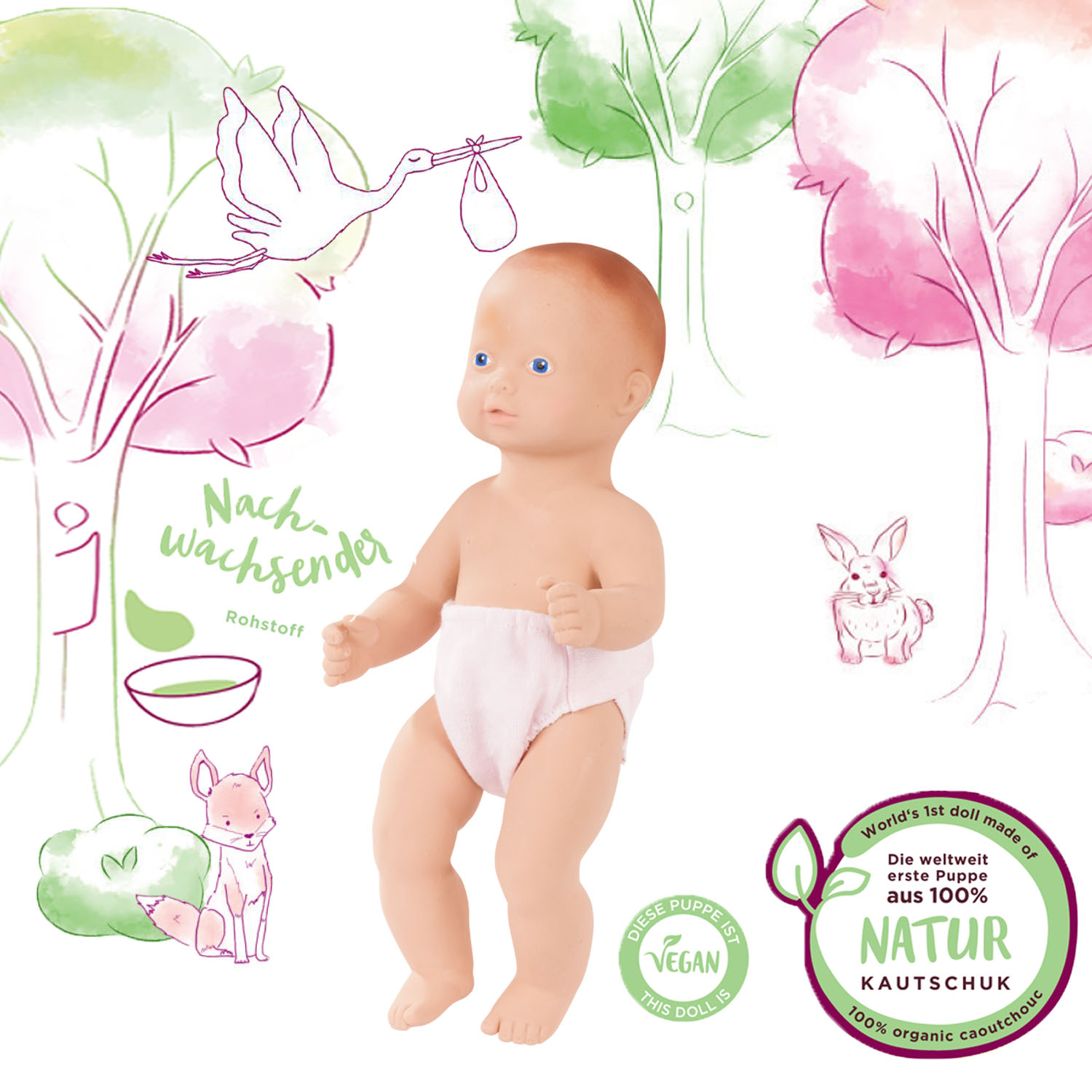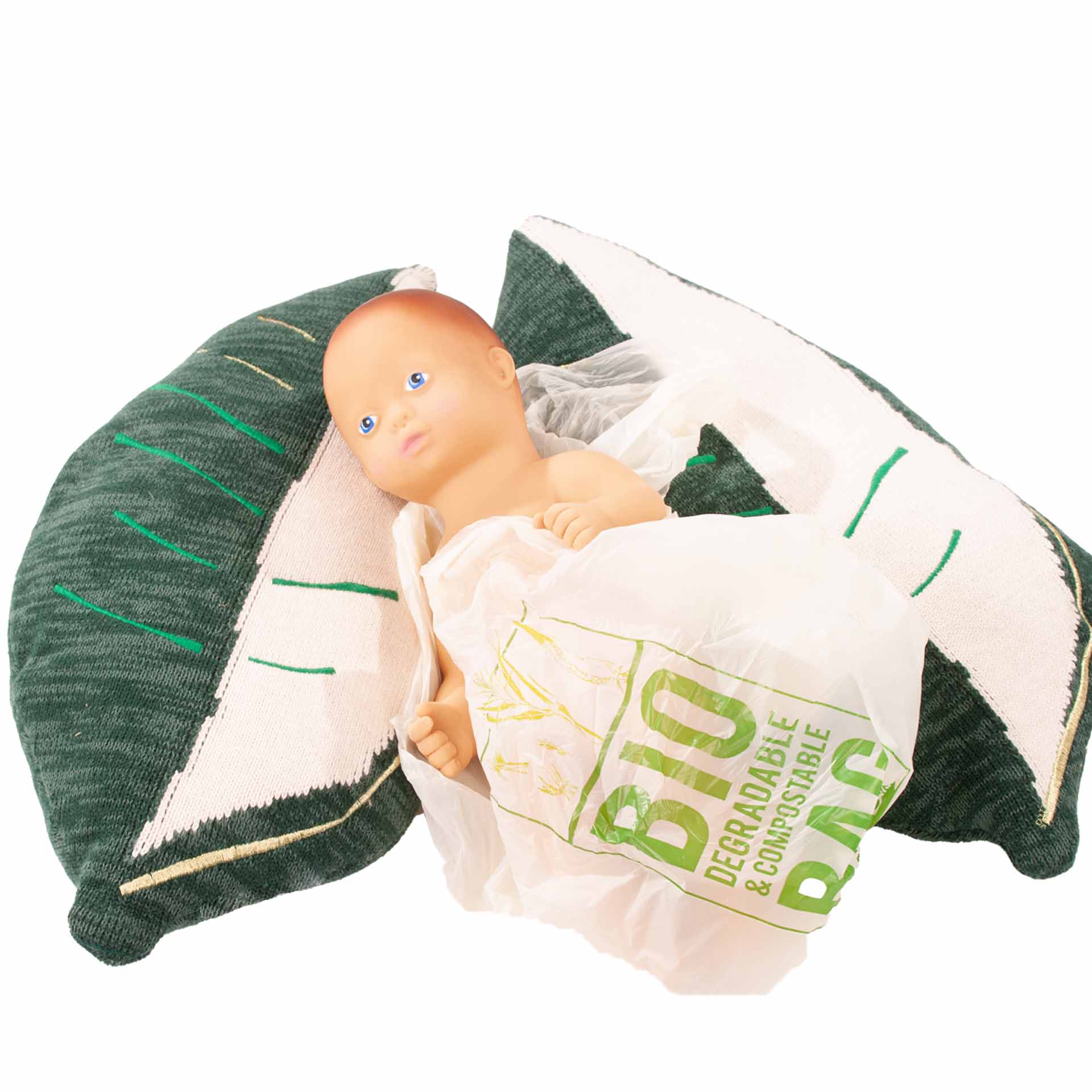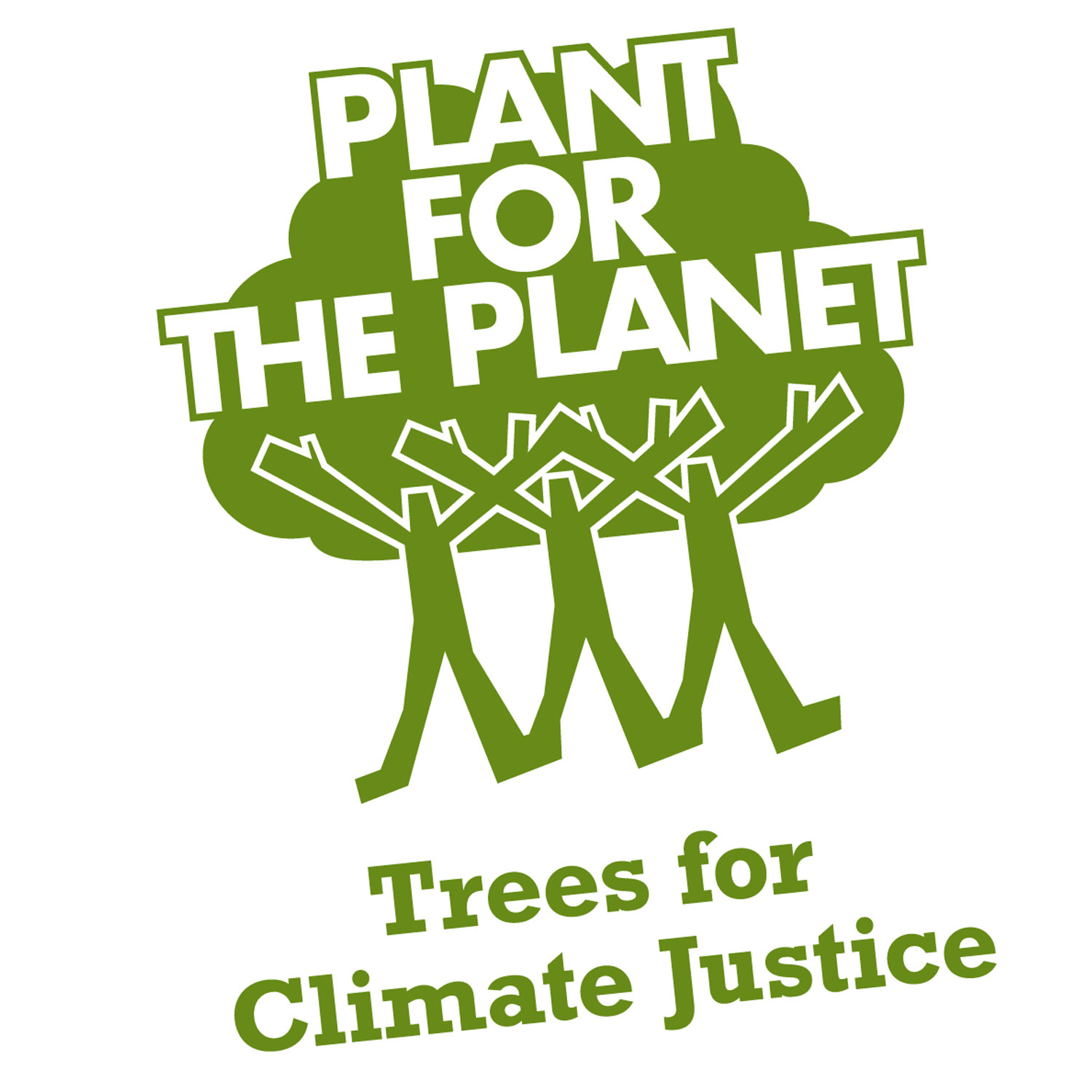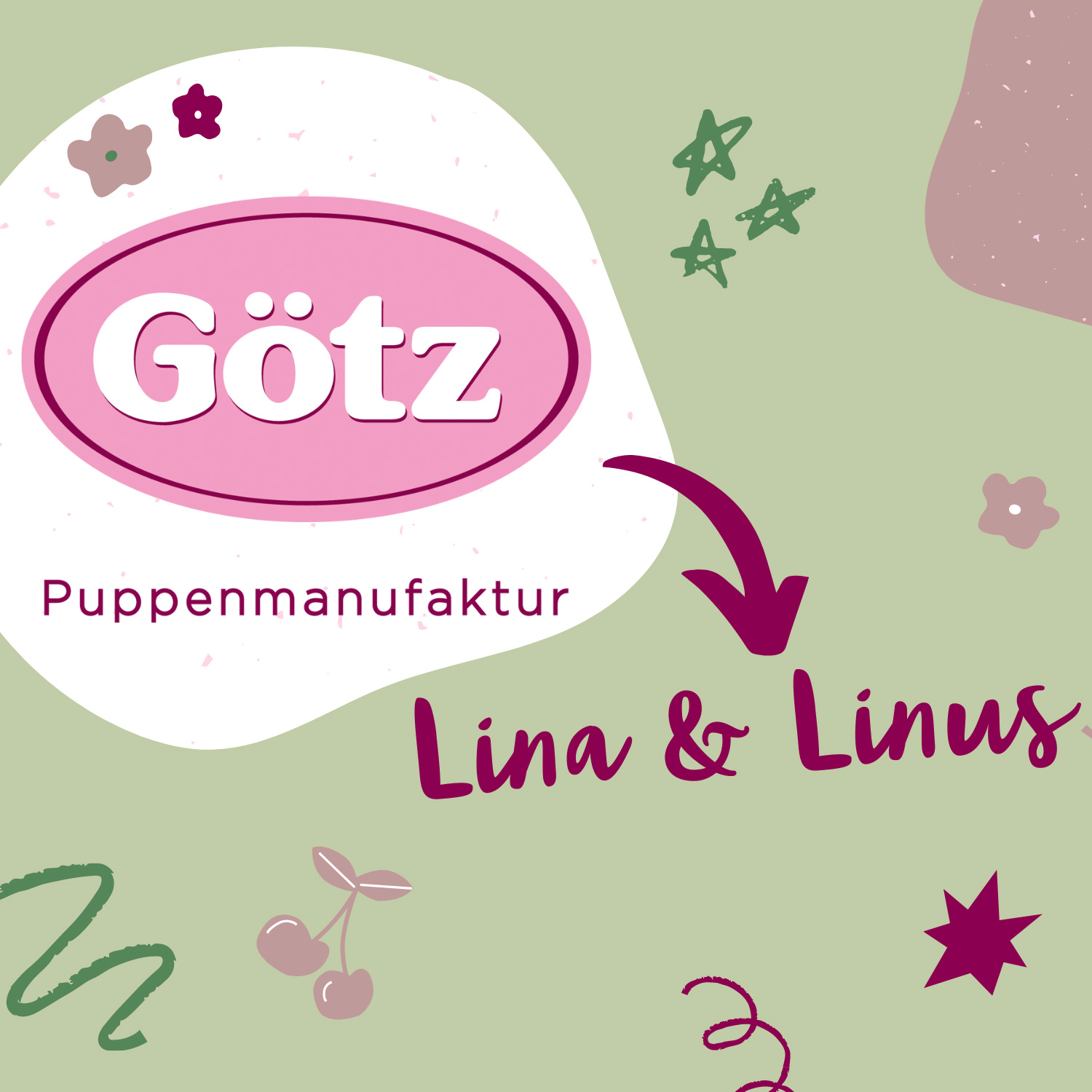 Our sweet Lina is the very first baby doll made from 100 % natural caoutchouc. She is also...
More product details
Götz baby 33 cm
clothing size S
Baby doll
0 months up
Available, delivery time: 1-3 days within Germany
Climate-neutral shipping with GO GREEN
About the product
Our sweet Lina is the very first baby doll made from 100 % natural caoutchouc. She is also vegan and ecological which means that you make our environment a little better when buying this doll. Linas expressive eyes are painted with water based colours and the doll scalp is a little darkened which indicates her first hair.
You will feel right away that this is a totally new playing pleasure for every doll mummy and daddy. The natural rubber feels pleasantly soft and will seduce you to cuddle it. The body is nice and elastic. Lina loves to take a bath with you as she is a bathing baby.
The gender neutral baby only wears a cloth nappy (Lina wears a rose coloured one) so put on a romper suit and some socks so she feels even more comfy. Little Lina is not a dummy baby and so she will love to lie in your arms and get some cuddles before she goes to sleep.
Lina is very light which makes her suitable for the little ones from 0+ and comes - completely in the spirit of sustainability - wrapped in a bio bag to you.
The best thing is that every Lina we sell enhances the environment - we support the campaign PLANT FOR THE PLANET!
Set includes:
baby doll Lina made from natural rubber
cloth nappy
Tip: Natural caoutchouc is subject to material changes which can lead to white change in colour. This may be resolved by washing the doll or by oiling her with cooking oil.
Our Commitment to quality
0 months up
Baby doll
enhances creative play
for bathing
machine washable
tested safety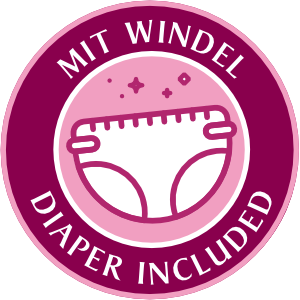 with diaper
Warning notice
Warning! Fastening elements can be dangerous. To eliminate the risk of choking please never place this box incl. cord within reach of infants and small children.
Product Details
Doll body:

Hard body

Doll clothing size:

clothing size S

Doll name:

Baby Pure Lina

Doll series:

Baby Pure

Doll size:

33 cm

Doll size:

Götz baby 33 cm

Doll type:

Baby doll

Pieces:

2

Suitable for age:

0 months up

additional Info:

enhances creative play

, for bathing

, machine washable

, tested safety

, with diaper

When playing, it can quickly happen that the little darling gets dirty. Natural materials such as rubber can also discolour over time.
No reason to worry!
This GÖTZ doll can be easily cleaned and made like new.