Fashionable doll clothing
Trends for every season
Up-to-date style with loving details
---
What grown-ups like is what the offsprings like: Clothing has to look great and has to be suitable for any season. This also applies to doll clothing. It follows the latest trends in kids fashion and you can find a Spring/Summer and Autumn/Winter collection with the newest trends.
Doll mums and dads may find the most current doll clothing at Götz for their little friends - from light shorts and summer dresses with ballet flats or sandals in matching colours to cosy and warm knitted jumpers, coats, hats and warm boots!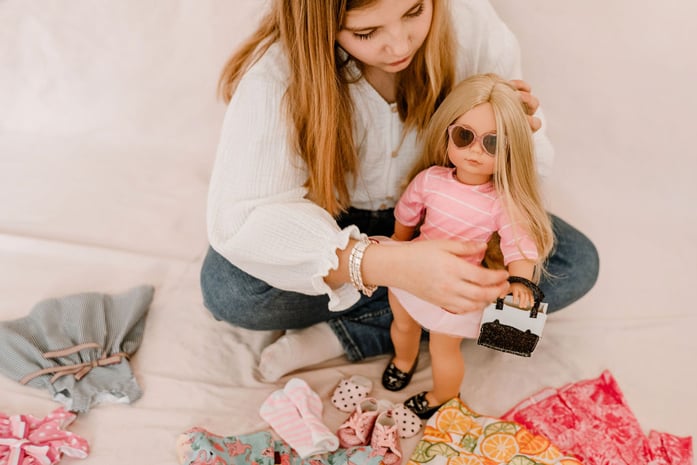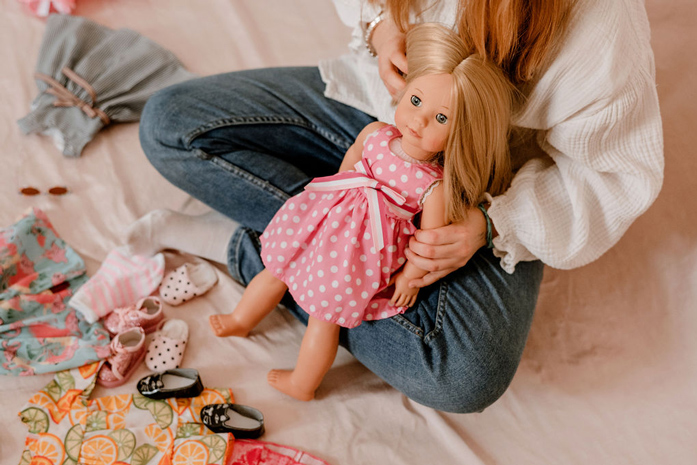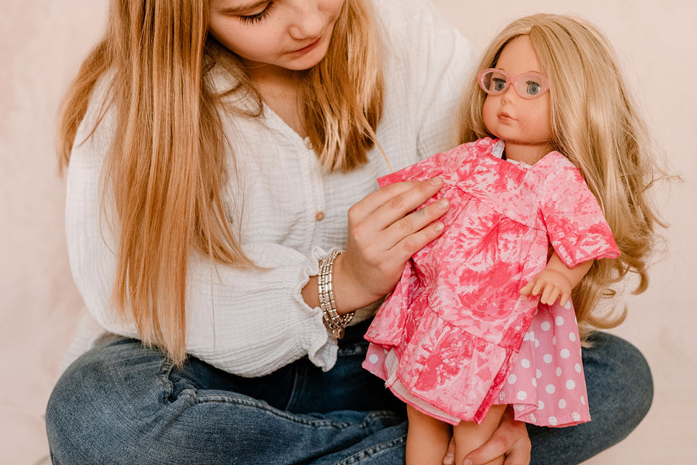 Fits perfectly: custom-made doll clothing
---
In order to fit perfectly Götz doll clothing is manufactured in six different sizes.
The first measure is the length of the doll. For the clothing you also have to differentiate between baby and standing doll.
Baby dolls fit clothing sizes S (30-33 cm), M (42-46 cm) and L (48-50 cm).
The sizes XS (25-30 cm), XM (36 cm) and XL (45-50 cm) are suitable for standing dolls.

Just pay attention to the corresponding symbols which clearly mark the doll clothing.
All of our clothing pieces are great for being combined with each other again and again.

Good to know: Götz doll clothing also fits most dolls of other manufacturers when they match in size and measurements.
Discover all Götz dolls and which doll fits what!
The spring/summer collection offers a vast variety in easy dresses, hip denim and stylish shirts. The Götz styles enchant with nonchalance and fresh details according to the trends in children`s fashion. Created for breezy days in spring and warm days in the sun.
Cool trenchcoats in freshest colours, cosy warm jumpers and long pants - stormy weather and snow - you will find a vast choice of hip doll fashion for cold days.
Summer or winter shoes are never enough. Pure style, details to fall in love with and coordinating with many Götz styles. Götz doll shoes are available for all Götz doll sizes, in many styles and colours - in beautiful and perfect caftsmenship.